Introduction
Quick Responses allow you to send auto-personalised content to a lead or client within seconds. These can be sent via WhatsApp, SMS, email, or other chat apps, without any typing or copy + pasting needed.
When you combine Quick Responses with a library of introductions, follow-ups, and other content, you'll be able to keep every lead warm and engaged to build strong, personal relationships with minimal effort.
All client notifications such as new lead alerts, follow up reminders, and view alerts open the client screen, so interacting with your clients is always only one tap away.
Sending Quick Responses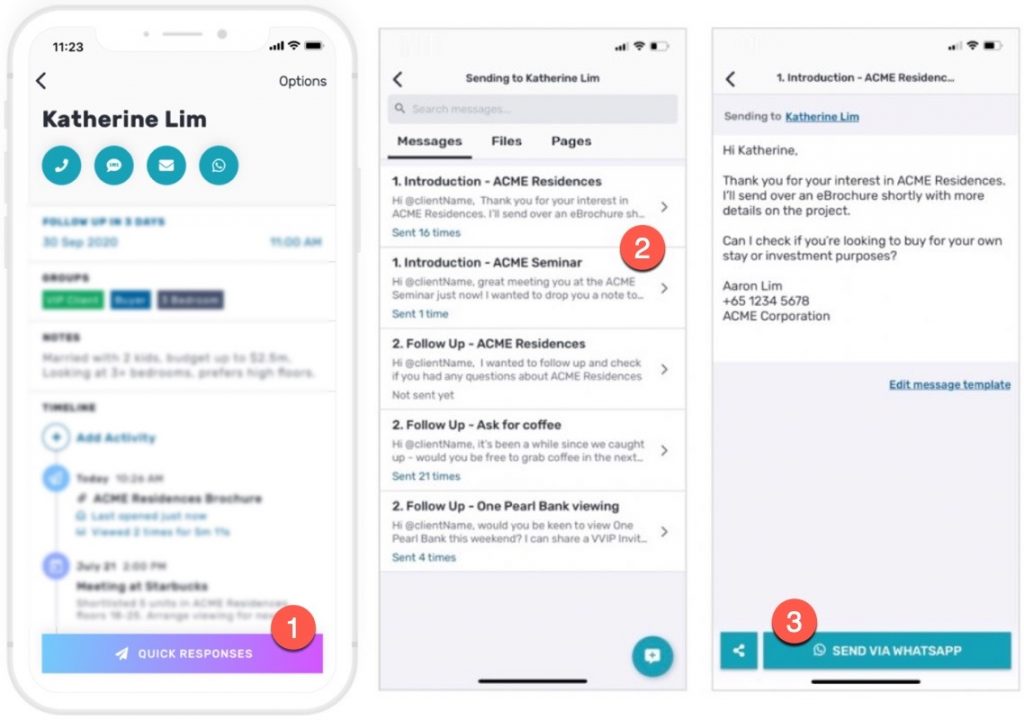 When viewing a client in Privyr, tap the QUICK RESPONSES button at the bottom of the screen and select the message, file, or page you wish to send.
The content will be auto-personalised for the client, and you'll have a chance to review and make changes before sending. Once you're ready, click on SEND VIA WHATSAPP (or SMS or EMAIL, depending on your settings).
If the person you wish to send to isn't on your client list yet, you can add their contact and send them a personalised message in one step via Quick Add & Send Message.

Tips & Tricks
SELECTING & CREATING CONTENT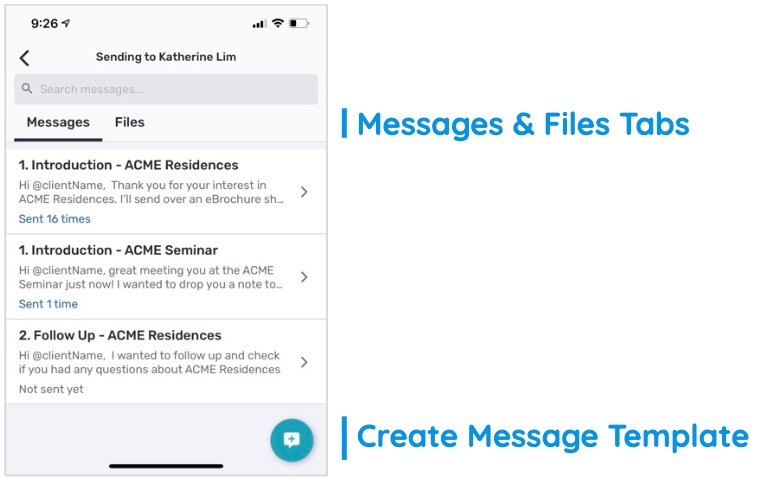 When choosing content to send to a client, you can tap to view the Messages, Files, or Pages tab. You can also tap the (+) button to create a message template, which can be reused to send to other clients in the future.
View more information on Managing your Content, Messages, Files, and Pages.
BEFORE SENDING CONTENT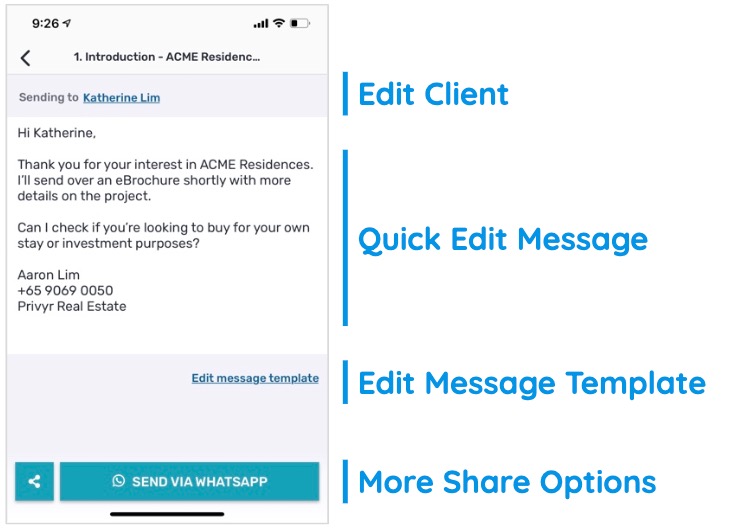 Before sending, you can review the content with several options to edit the client, content, and channel to send through:
Edit Client – update the client's details such as display name, phone number, email, etc. View more information on editing clients.
Quick Edit Message – edit the message for this client, but don't save the changes for future use.
Edit Message Template – update the message template and save the changes for future use. View more information on message templates.
More Share Options – tap the share icon on the left to view more sending options such as WhatsApp, SMS, email, and other applications. You can also edit your default send channel in your account preferences.
AFTER SENDING CONTENT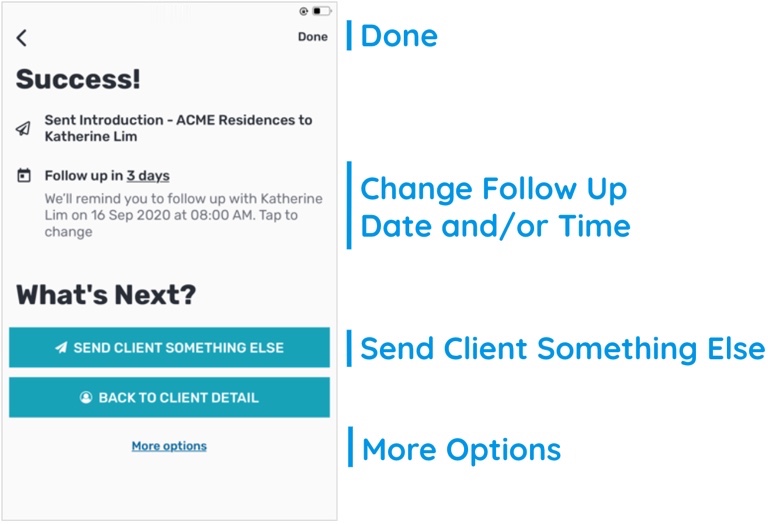 After sending the content, you'll see a summary of what you sent, the client's follow up, and suggested actions.
Click on DONE to proceed back to the client's detail page. Alternately, click on the back icon to go back and re-send the content (e.g. via another channel).
The client's Follow Up reminder will be displayed. Tap it to update the date and/or time.
If you want to send another item to the client, tap the SEND CLIENT SOMETHING ELSE button and select the next message, file, or page to send.
Tap on More Options to view the message, file, or page details, or go back to the home screen.
Client Timeline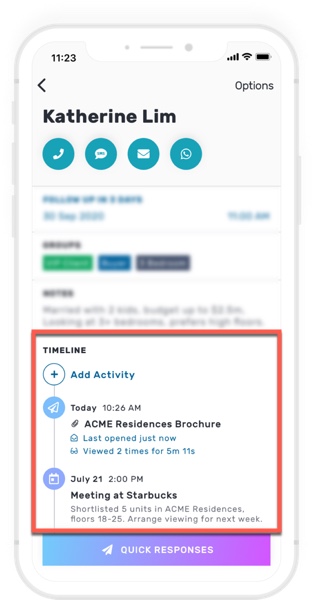 All messages, files, and pages that you send through Privyr will automatically appear on the client's timeline, giving you a full history of your interactions. Tap on each timeline item to view more options.
These interactions are also saved under the sharing history when viewing the details of a Message, File, or Page.