Introduction
Your profile details, account preferences, and subscription can be managed via your Account tab. You can also have a live chat with the Privyr support team if you need help with anything.
To view and manage your account, tap on the Account icon on the right side of your application footer.

Your Account Tab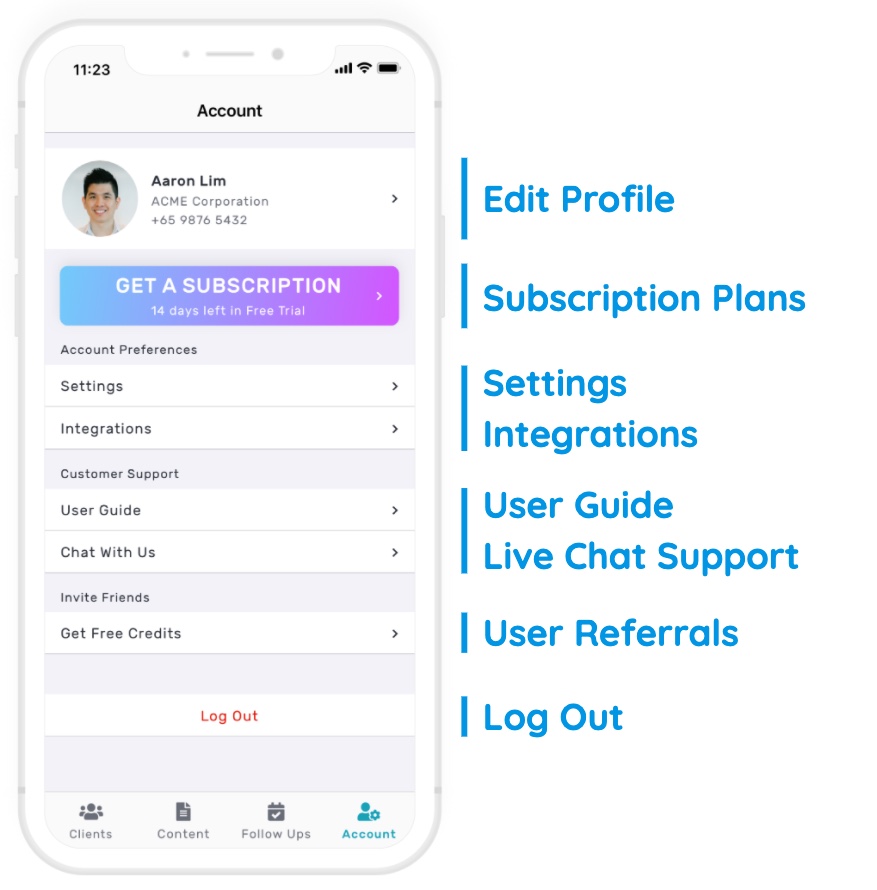 Your Account tab gives you all the options and settings needed to manage your account:
Last but not least, you can tap the Log Out button to sign out of Privyr and go back to the login screen (don't worry, none of your data will be lost). You can log into multiple devices with the same account at the same time (we'll keep the data synced across all devices), so feel free to use Privyr across all your phones and tablets.